Updated June 16, 2004
---
Send an Online Greeting Card
to your Friends & Family!
American Greetings | Awesome Cyber Cards | Greetings Online
Hallmark | Post Cards Online | Regards.Com | Why Not?
---
Sign Our Guestbook
View Our Guestbook

---

Some of Fred's Favorite Foto's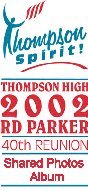 Grandson Parker Age 3 Dumptruck!!!
Leanne & Roslyn's Interview 2000 10Kb jpg
World's Greatest Duck Hunter and Best Buddy 70Kb jpg
A View from the Top of Blarney Castle, IRELAND 1996 38Kb jpg
This awesome picture was taken in Bitteroot National Forest in Montana on August 6, 2000. The photographer, John McColgan, is a fire behavior analyst from Fairbanks, Alaska. He took the picture with a digital camera. Because he was working at the time he took the picture, he cannot profit from it; however, the picture is a once-in-a-lifetime shot and should be shared.
69Kb jpg

The Rig P1 The Rig P2 truck and 5th wheel 30kb jpgs
Fred's Favorite Flyer 1941 Piper J4E C-GHNL 12k gif
The ALAMO 30 Kb jpg
Check out Freds Gallery ! !. It's being run by Fred W. in California.
---
More Great Family Pictures
Roslyn's pride and joy ! Parker Allen Mosley our newest family member
9 days old ! Born March 24th, 1999 11Kb jpg Apr99
Parker's First Christmas 25Kb jpg
Parker 3 months 25Kb With Grandpa 8Kb
Fred Sr & Fred Jr 1951 27 Kb jpg Family circa 1953 26 Kb jpg
Family circa 1963 24Kb jpg Family Bar BQ 1989 32k jpg
Family Bar BQ 1999 60k jpg Leanne's Christmas ! 13Kb jpg
Meanwhile, back in the YUKON ! 24 Kb jpg

Saskatchewan 1997 16 Kb jpeg

Reynaud 48 Kb jpg Homestead 65 Kb jpg
Victoria 1999 59 Kb jpg
---
Some of Fred's Great Friends
World's Greatest Duck Hunter and Best Buddy 70Kb jpg
Some Alberta Friends 22Kb jpg
Long Lost Manitoba Friends ! 65Kb gif
---

- Fred's Great Web Site Table of Contents
---

---
---